Swiss made with love
The very first Cocooning Biocosmetics product was created by our founder in 2005. Her young son, Oskar, was suffering from skin problems, and she was convinced that a natural approach could be the solution. The oat soap she created is still available today.
Cocooning Biocosmetics is a family company. Our products are designed, formulated, manufactured and packed in our very own cosmetic laboratory in Bavois, at the heart of the Swiss countryside, surrounded by lakes and mountains. We insist on quality, so we do not outsource production. This enables us to rigorously and regularly check both the creative and quality processes from A to Z.
We have a good, strong team, committed to looking after both your skin and your well-being. Creativity and craftsmanship are in our blood. We believe in the quality of our ingredients and the magic of nature, and we pour our passion into our work.
Cocooning Biocosmetics is a member of the Swiss cosmetics association.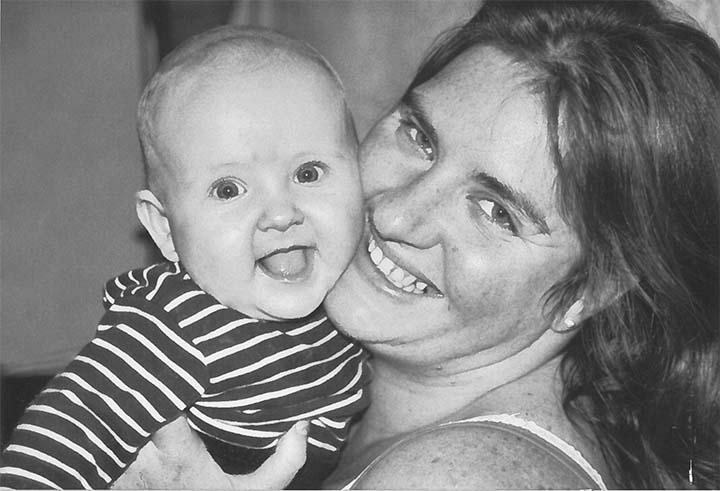 SANS / NO / 0%
SILICONES/ DIMETHICONE AND DERIVATIVES
PROPYLENE/BUTYLENE GLYCOL
ACRYLATE POLYMER
MICROPLASTICS/LIQUID PLASTICS
PEGs
METHYLISOTHIAZOLINONE
PHENOXYETHANOL
NANOPARTICLES
ARTIFICIAL COLOURANTS
ARTIFICIAL FRAGRANCES
PETROLEUM-DERIVED RAW MATERIALS
SODIUM BICARBONATE
ALUMINIUM CHLOROHYDRATE
Clean beauty
Since 2007, Cocooning Biocosmetics has gone beyond natural and organic beauty by creating innovative, effective products formulated without compromise by our expert, and harnessing the very best of nature.
At the heart of our products, you'll find our [HPL]® Biocomplex – a unique, patented complex that we created with our chemist. It combines precious organic botanical oils with targeted biotechnological plant extracts and extracts of vegetables rich in antioxidants, to which protective probiotics are added. These carefully chosen ingredients work together in harmony to care for your natural beauty.
Transparency, trust and respect matter greatly to us. We refuse to compromise and are committed to always offering our customers products that are 100% natural. That's why you will not find synthetic or controversial ingredients in our products, such as those below.
PALM OIL AND DERIVATIVES
All Cocooning Biocosmetics products are made with 100% natural ingredients. You can trust our products completely. They care for your skin safely and you can count on them every day.
When it comes to existing organic and/or eco-friendly labels and certifications, none are quite right for us as they do not meet our very demanding quality criteria. Indeed, some allow the use of synthetic ingredients in certain concentrations, even in a "natural" formula. That's why we have taken the initiative to create the different labels below, which reflect our values and our commitment to creating truly clean cosmetic products that go back to the absolute essential.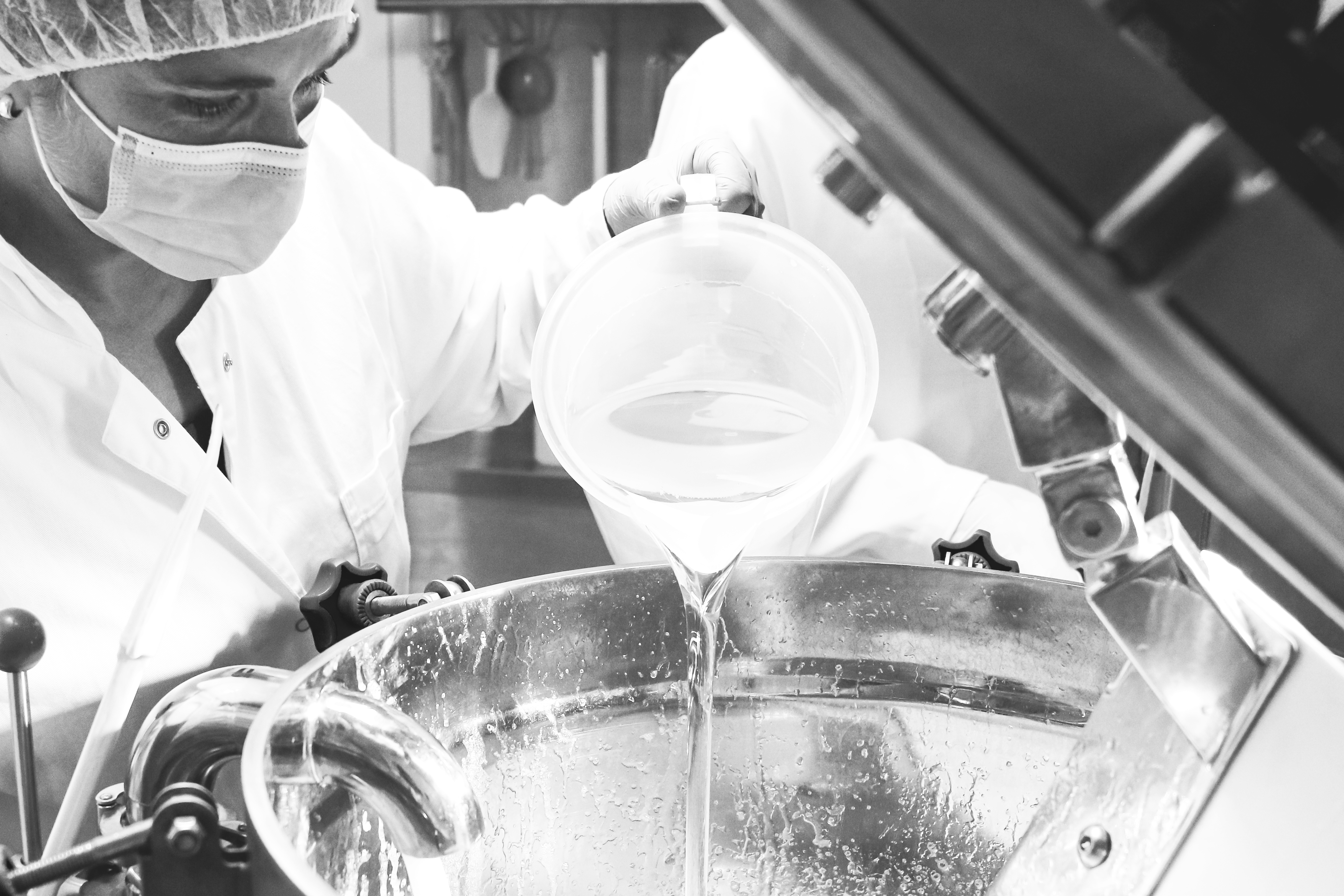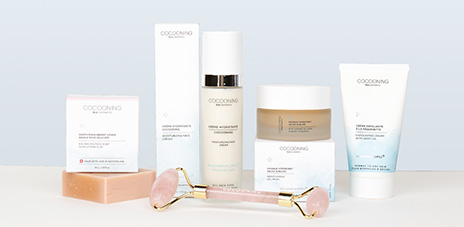 OUR COMMITMENTS
Everyone's well-being is shaped by daily decisions and actions. At Cocooning Biocosmetics, we put a lot of thought into each of our products. With regard to our packaging, we give priority to cardboard and glass to protect the quality of our formulas and make recycling easy.
At present, our tubes and bottles are partly made from post-consumer recycled plastic or Green PE, which is derived from renewable raw materials. In this way, we play a small but important part in reducing the amount of new plastic used in the world. We continue to adapt our packaging whenever we find new ways to make it even more environmentally friendly. And, of course, we use green energy for our production areas, offices and stores.