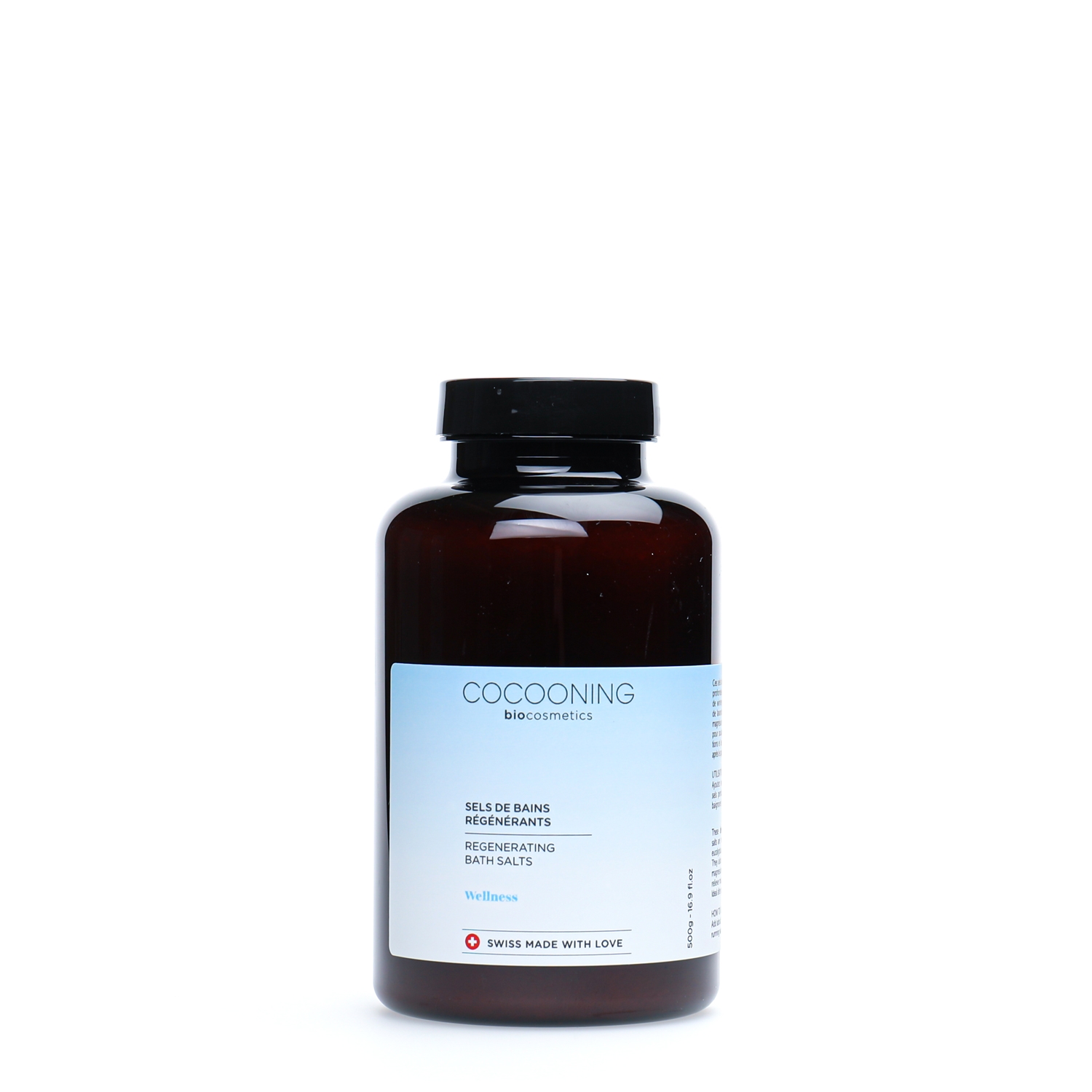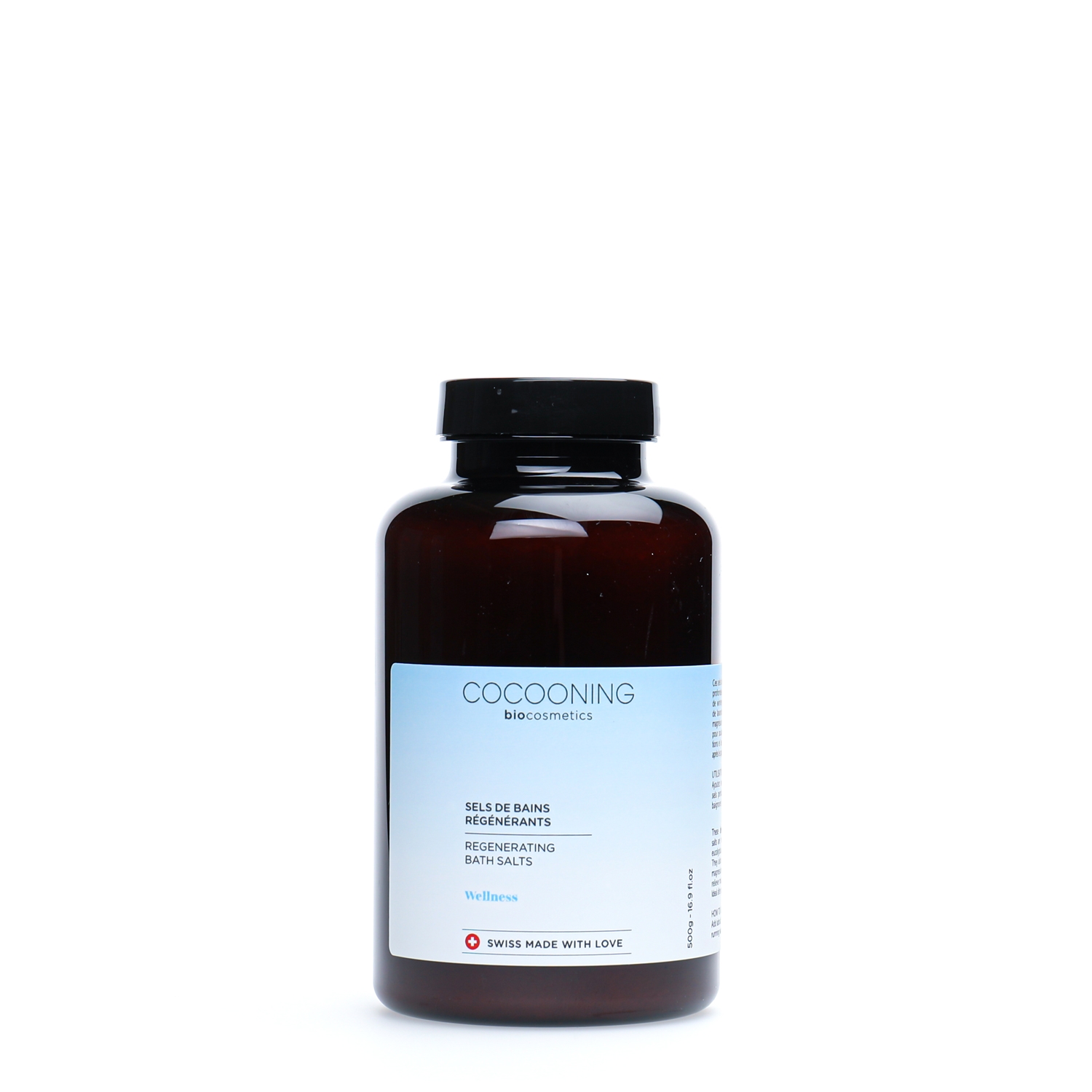 Wellness bath salts with magnesium
• With Epsom salt, rich in magnesium
• Soothes, relaxes and regenerates
• With wintergreen, lemon eucalyptus and lavender essential oils
• Ideal for after exercise!
Fast delivery
Free shipping from 95 CHF
NATURAL AND SWISS
Ingredients
Ingredients: Sel marin, sel d'epsom, bicarbonate de soude, parfum 100% naturel**.
** Aux huiles essentielles, from essential oils
100% d'origine naturelle, natural origin

INCI: Sodium chloride (sea salt), Magnesium sulfate, Sodium bicarbonate (baking soda), Parfum (100% natural**), Citral**, Citronellol**, Coumarine**, Eugenol**, Geraniol**, Limonene**, Linalool**.
Results
These deep-acting, regenerating bath salts are made with wintergreen, lemon eucalyptus and lavandin essential oils. They also contain Epsom salt, rich in magnesium, which is traditionally used to relieve muscle stiffness, spasms and pain. Ideal after sport or exercise.